The Foundation for Prayerful Living is a non-profit 501(c)(3) corporation and a 509(a)(2) recognized public charity. The Foundation is a publisher of online educational websites, including PrayerfulLiving.com and CSDirectory.com.
Please support the work of the Foundation with a tax deductible donation»
[Mission statement] "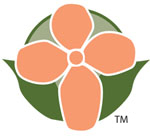 Providing online resources and community for those seeking to live a prayer-based life, for spiritual growth, happiness and divine healing. We see the inspired Word of the Scriptures as the foundation for this prayer. We are an independent website, Christ-centered around the teachings of Jesus, Mary Baker Eddy and like-minded thinkers throughout the ages."
We are a prayer resource and Bible study site. We are happy to be of service to anyone who wishes for prayer to be a more active part of their lives — especially the understanding and application of "scientific prayer". We hope you will find the site helpful, and everyone is welcome.
Curious about Mark and Marilyn? Mark is an avid student of the Bible, the writings of Mary Baker Eddy and other metaphysicians. Mark has been very active in local church work and the prayer community through the years.
Marilyn was born and raised in Cape Town, South Africa. She has been in Christian Science most of her life and is Class-taught. While in South Africa, she was very active in her local Branch Church.
STAFF:
Mark Mohlenbrock — Editor, Director
Foundation for Prayerful Living
PO Box 74248
Phoenix, AZ 85087
eMail: mark@prayerfulliving.com
Phone: 1-602-635-1987
UK phone: +44 (0) 203286 3510
Australia phone: +61 (02) 8006-1987

Marilyn Mohlenbrock — Site research and database management
eMail: marilyn@prayerfulliving.com
BIBLE STUDY RESEARCH CONTRIBUTORS:
Linda Bargmann
Joan Packer Davis CS
D. Michael Day
Linda Ellington
Kathy Erins
Tom Gutnick
David Herring
Terry Ann Homan CS
Karen Hudson
Karen Kling
Trevor Leach CS
Karenlee Mannerino CS
Doug McCormick
Kim Myers
Carolyn St. Charles
Linda Worley
PEARLSOFINSPIRATION.COM CONTRIBUTING WRITERS:
D. Michael Day
Patrick Collins
Anthony Whitehouse
WEDNESDAY GATHERING COORDINATOR:
teleconferenced prayer and gratitude meetings - n/a
LEARNING CENTER SPEAKERS:
teleconferenced classes and seminars
Genelle Austin-Lett
Jodi Beatty
Mary Jane Chaignot
George Denninger
Dr. Laurance Doyle
Galen Goldsmith
Robin Hutchinson
Christa Kreutz
Trevor Leach
Rabbi David Louis
Mark Mohlenbrock
Laura Moliter
Pierre Pradervand
Larry Schlack
Dr. Robert Rockabrand
Anthony Whitehouse